Don't wait. We encourage prospective patients to schedule a Complimentary Consultation in our office. Why? Because early detection of orthodontic problems, can provide a more effective treatment. You need to understand the best options for your specific situation.
For children, most people feel it is necessary to wait until all of the permanent teeth have erupted to start treatment. Not true! The best time can often be much sooner. Detecting certain orthodontic problems early, can increase the effectiveness of treatment, and prevent more serious problems in the future.
We, along with the American Association of Orthodontists, recommend that children be evaluated at the first sign of any orthodontic problem or by the age 7. In many instances, patients enter our growth and guidance program so that we can carefully monitor the eruption of the permanent teeth and jaw development. This can help prevent serious problems later on affecting a patient's bite, chewing ability and speech.
We are treating more adults than ever before. The advances in technology have made treatment more comfortable and adult patients are receiving the smiles that they have always desired.
To schedule your orthodontics Complimentary Consultation at our Louisville or Frankfort, KY office, please call us at (502) 637-2900.

Is this you or your child?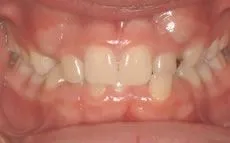 Crowding:
This can make it difficult to brush and floss, possibly leading to tooth decay, gum disease and jaw misalignment.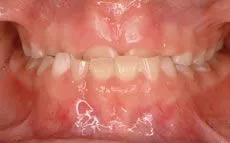 Crossbite/Underbite:
This will simply wear down your teeth; cause dysfunctional chewing patterns; and can result in the destruction of the bone that holds your teeth in place. Enamel does not grow back, once it has been destroyed by teeth that fit improperly together.
Openbite (Thumb or Finger Habits):
Open bites can cause digestive problems and speech impediments. Chewing froces distributed all over the teeth.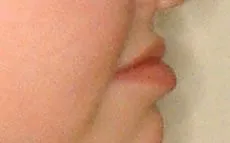 Abnormal Jaw Development:
Abnormal jaw placement also causes abnormal teeth placement, since the jaws are the foundation of the teeth. Growth modification is sometimes necessary to help get the jaws in the correct position.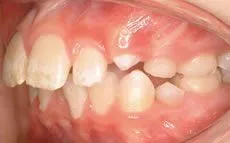 Overbite:
Protruding teeth can casue digestive issues and are more likely to be fractured in any simple accident at home or play. Overbites can frequently be a sign of incorrectly positioned haw bones.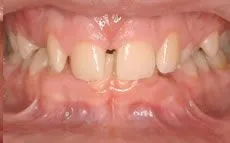 Spaces and Deep Bites:
Spaces can be unesthetic and deep bites can cause premature wear on the enamel of the teeth.
To find out more, please visit the American Association of Orthodontics website at www.braces.org.