Dr. Nancy Shackleton, DMD, MS
Louisville & Frankfort, KY Orthodontist
Dr. Nancy Shackleton, DMD, MS
To email Nancy, click here
Dr. Nancy Shackleton's love of the world of orthodontics began as a patient. While undergoing treatment at the age of 16, she decided that she wanted to become an orthodontist.
After graduating from Mercy Academy in 1983, she attended Bellarmine University and the University of Louisville for her undergraduate education. She attended the University of Louisville School of Dentistry where she earned her Doctor of Dental Medicine degree and participated in oral cancer research. After graduating from Dental School in 1991,
Dr. Shackleton opened a General Dentistry practice, providing dental care to adults and children for 4 years.
With her passion still in orthodontics, she entered the Graduate Program in Orthodontics at the University of Louisville in July, 1995. Upon graduation in June, 1997 she received her Certificate in the Specialty of Orthodontics and Master of Science Degree in Oral Biology. She has been published in the Journal of Clinical Orthodontics.
Memberships: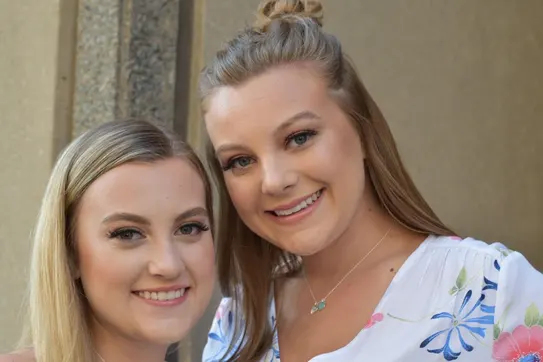 American Association of Orthodontists
Southern Association of Orthodontists
Kentucky Association of Orthodontists
American Dental Association
Kentucky Dental Association
Louisville Dental Society
Dr. Shackleton devotes her time between her Louisville and Frankfort offices. She resides in the Highlands and loves spending time with her two daughters. She enjoys the outdoors, exercising, camping, gardening and reading.
Our unique team is made of highly committed individuals who's primary goal is making your orthodontic experience exceptional. Each of these people, in addition to Dr. Shackleton, will see you at every visit to insure that your orthodontic treatment needs and financial investment are being well served.
---
Dr. Shackleton and Team Sponsoring
Walkathon with Healthy Snacks for the Participants!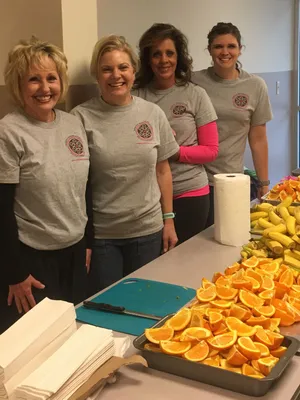 Orthoshack at the COLOR RUN!!