We take great pride in helping you to understand the complete treatment plan.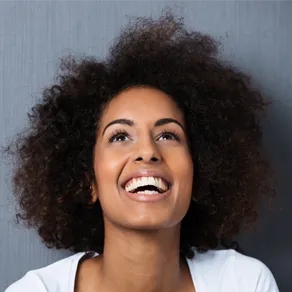 Complimentary Consultation – Your Initial FREE Visit
Your first visit will include the following:
Digital Photographs
Discussion of your Orthodontic Problems
Patient History – Allergies, Medical conditions
Presentation of Treatment Options
Discussion regarding your Insurance & Financial Plan Options
Appointment #2
If you have committed to treatment, at the second appointment the following will occur:
X-rays taken
Impressions for Study Models
Digital Photographs of your face and teeth
Impressions taken for Invisalign treatment, procedures completed for fabrication of appliances, or PLACEMENT OF BRACES!
During this appointment, we will begin orthodontic treatment. You will need to schedule a morning appointment, and expect to stay for about 1 1/2 hours depending on your treatment. We'll review how to care for your appliances, what to expect as you adjust to your appliances and answer any questions you may have about your treatment.
Throughout Your Treatment
Now that you have started treatment, you will begin seeing us every 6-10 weeks for adjustments, as your teeth begin to move. For Invisalign patients, additional aligners will be provided and adjustments made. We will continue to provide you with instructions on the wear and care of your orthodontic appliances.
Regular Visits – Progression of orthodontic treatment requires that you be seen on a regular basis. The more you stay on track with your appointments the smoother your treatment will progress and the better the overall result.
Additional Records & X-rays – Photographs, study models and x-rays are taken periodically to monitor your progress and at the completion of treatment.
Treatment with Dr. Nancy Shackleton – At all of your visits, Dr. Nancy Shackleton will be directly involved in your treatment, working closely with her staff to insure the best result for you.
Practice, Practice, Practice – To achieve effective oral hygiene with good brushing techniques and a normal flossing schedule.
Avoid chewing hard, crunchy or sticky foods, ice and other objects (pens, pencils) that may damage your braces or appliances.
Mild Discomfort – Orthodontic treatment requires that pressure be applied to the teeth to move them. When the appliances are placed or adjusted, your teeth and gums may feel tender. Discomfort varies from person to person and generally lasts for 2-3 days. Over-the-counter medications are recommended for relief of the temporary discomfort.
Brackets, bands & wires, Invisalign Attachments – If any of these become loose or breaks, call our office so we can fit you into our schedule to repair it. Do not wait until your next appointment.
General Dentist – Continue your regularly scheduled visits with your Dentist. Braces will not interfere with these cleaning and maintenance visits.
Time in treatment varies greatly, depending on the type of treatment, age of the patient and treatment goals. A time estimate will be given to you at your initial consultation.